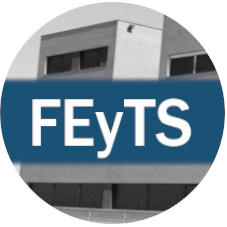 El 8th INTERNATIONAL CONGRESS of EDUCATIONAL SCIENCES and DEVELOPMENT, del que nuestra Facultad es entidad colaboradora, se celebrará definitivamente en Pontevedra, del 28 al 30 de octubre de 2020. Y lo hará, ahora, en dos modalidades de participación: presencial y virtual. Y, como miembros de una entidad colaboradora, podemos acogernos a precios reducidos.
Para inscribirse: https://en.educationcongress8.com/inscripcion
Se podrán presentar Simposios, Comunicaciones orales y Comunicaciones escritas (pósteres), que se publicarán en el libro de abstracts con ISBN. Además, se puede enviar un trabajo en formato capítulo para un libro con ISBN. La fecha límte para el envío de abstracts será el 4 de septiembre de 2020.
Las 31 mejores propuestas de trabajos recibidas hasta el 1 de julio de 2020, pueden ser publicadas (2020/21) en formato artículo en revistas incluidas en Web Of Science: https://www.educationcongress8.com/call-for-papers-journals
Podéis enviar vuestros trabajos a: https://www.educationcongress8.com/presentacion-de-trabajos  y consultar el Programa científico del Congreso en: https://www.educationcongress8.com/programa-cientifico